Lightroom export settings for Instagram
Using Dropbox for instant transfer and acess in your phone
So you have some images in Lightroom you want to post on Instagram? Use these settings to get them right into your phone via Dropbox!


Lightroom setup (first time only)
In Lightroom, rightclick and choose Export… under Export.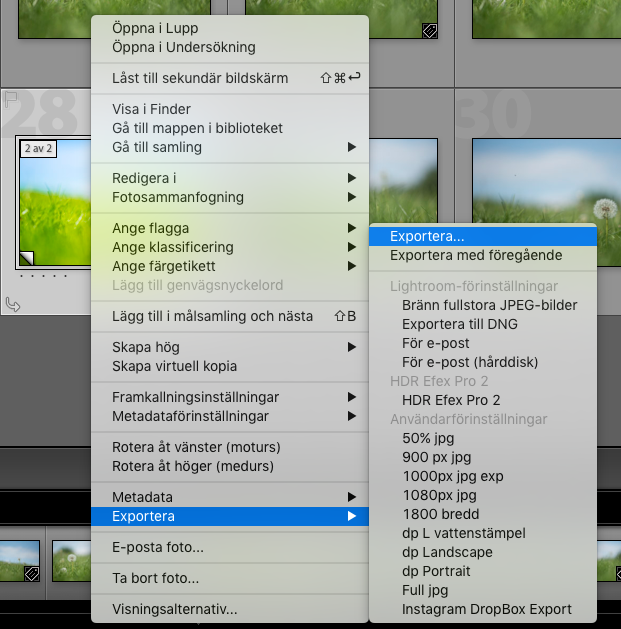 Now just follow this setup: (You can click on the image for a 100% view)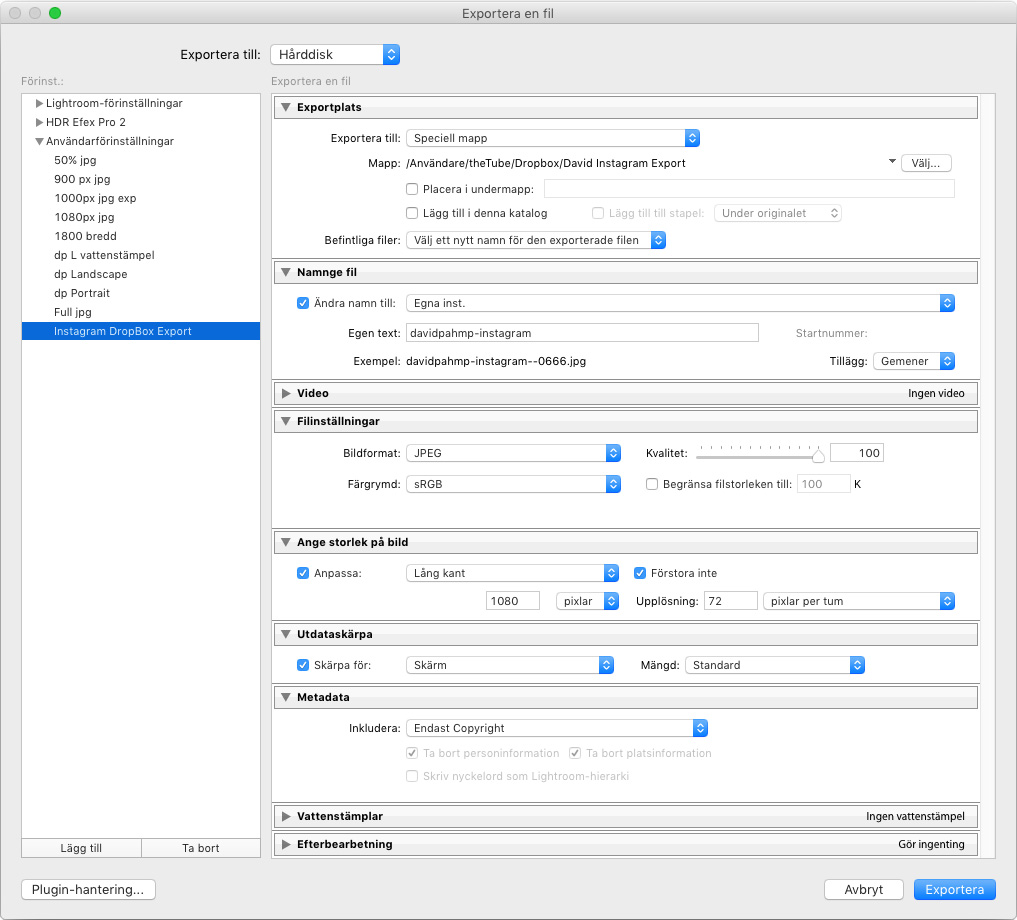 First of all, export to Harddrive, and to get it directly to your phone, set your Dropbox folder as your export folder.
If you want to make it clear this is an image exported for Instagram, change the name of the file to include that information (I have "davidpahmp-instagram" on mine).
Image format jpeg, with the long side at 1080 pixels, because the maximum size for Instagram as of now. A tip is to crop the image before you export it, to get the max out of your image in Instagram. For landscape it's 1.91:1 and portrait 4:5.
Output sharpening for screen standard amount, because when you scale down an image, you always lose a little bit of sharpness.
Now save your Export setting by clicking Add (Lägg till) and name it something clever, like Instagram DropBox Export.
And that's it!
Dropbox on your phone
If you don't use Dropbox, now you have to transfer your image some other way – via iCloud or whatever. But with the Dropbox app you now have your image there, ready to be posted on Instagram!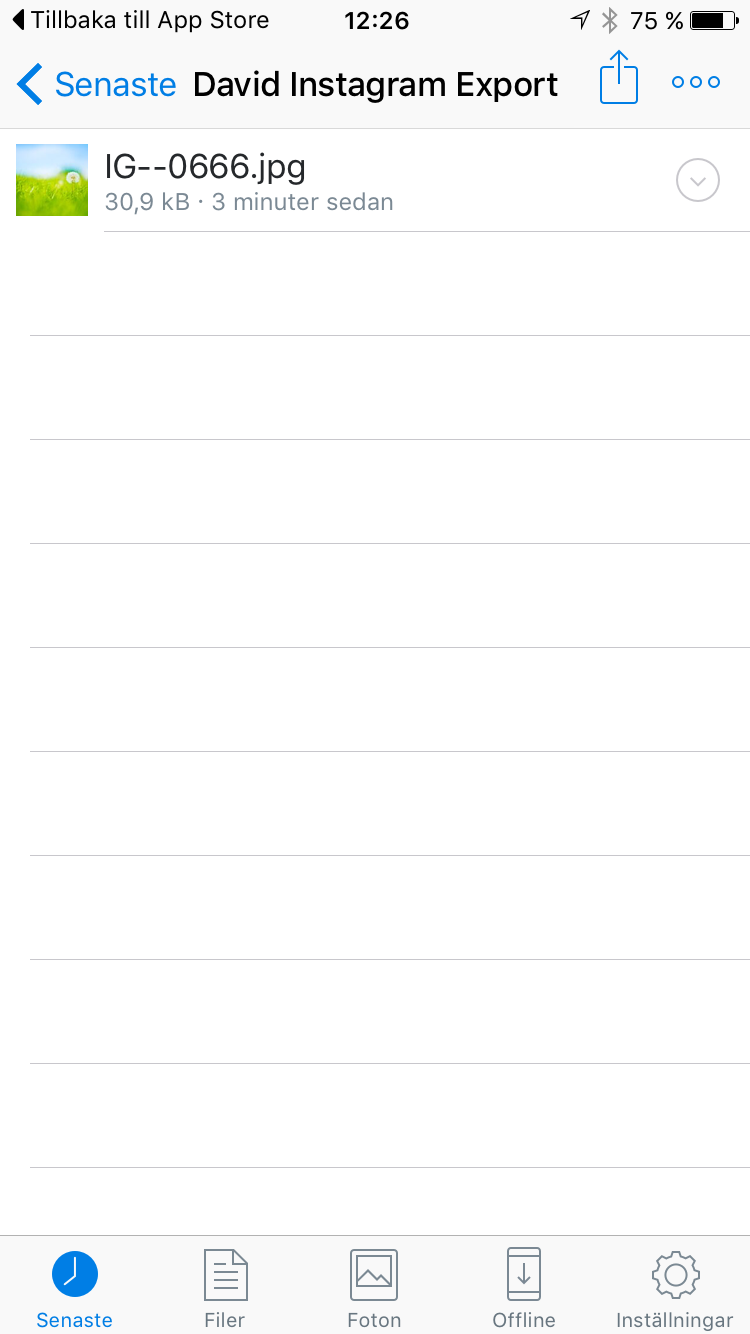 Tadaa!